After the BJP-Shiv Sena alliance broke up, the political crisis in Maharashtra is on the verge of turning into a crisis, with the Union Cabinet recommending to the President for the presidency of the state.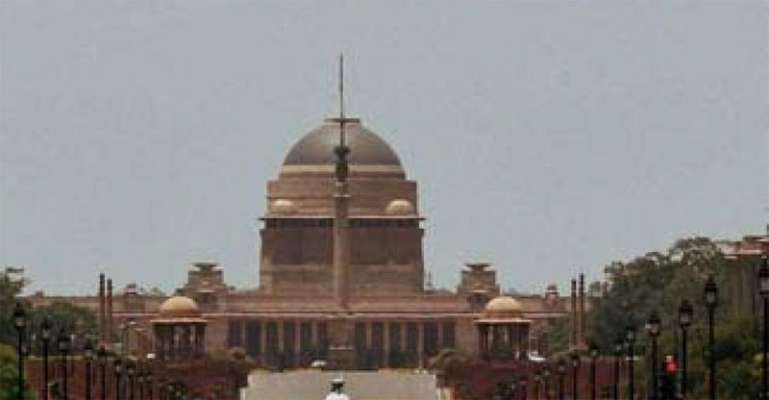 The decision was taken at a Cabinet meeting on Tuesday chaired by Prime Minister Narendra Modi. The Cabinet meeting was held just moments before Modi left for Brazil to attend the 11th BRICS Summit.
The Cabinet decision is based on a report by Governor BS Bhagat Singh Koshiyar on state political developments.
The Shiv Sena Supreme Court has been informed on Tuesday afternoon that the governor has recommended the president's rule in the state.
We have gone against the Supreme Court for not allowing the formation of a government. Senior advocate Kapil Sibal will come forward on behalf of us, "Shiv Sena chief Uddhav Thackeray said.
Recommendation from the Governor: The Constitution of India has found it difficult to form a government in Maharashtra. According to the notification of the Rajya Sabha, President's rule has been sent to the State in accordance with Article 356 of the Constitution.
Shiv Sena has made a concerted effort to form a government
The Shiv Sena, the second largest party in the 288-member Maharashtra assembly, which has 56 members, was invited by the governor on Sunday evening to form the government. The party had been given a deadline till 7.30 pm on Monday. The army was invited after the BJP, which had 105 members, refused to submit a government formation claim.
Uddhav has sought the support of the NCP-Congress alliance which has 98 members. The NCP had clarified that the army had to withdraw from the BJP-led NDA if it wanted to support it. Similarly, the Union Minister of State for Army Arvind Sawant had resigned on Monday.
Maharashtra Crisis: Shiv Sena out of NDA
The Shiv Sena-led government, which is backed by NCP-Congress support, was created on Monday evening. However, the Congress had said that it would have to negotiate with the NCP for further support.
Amidst all these developments, the governor, who refused to extend the deadline for the Shiv Sena, invited the third largest party, the NCP, to form the government.