After amending the Motor Vehicle Act, many states are seeing a tightening in the traffic system and are constantly receiving reports of lawmakers receiving large sums of money as punishment. Since law breakers have managed to collect large sums of punishment, there has been an atmosphere of discord among car users. Meanwhile, news has been received that Haryana has collected Rs 52 lakh from 343 people who violated traffic laws. Similarly, Odisha has collected Rs 88 lakh in the last 4 days.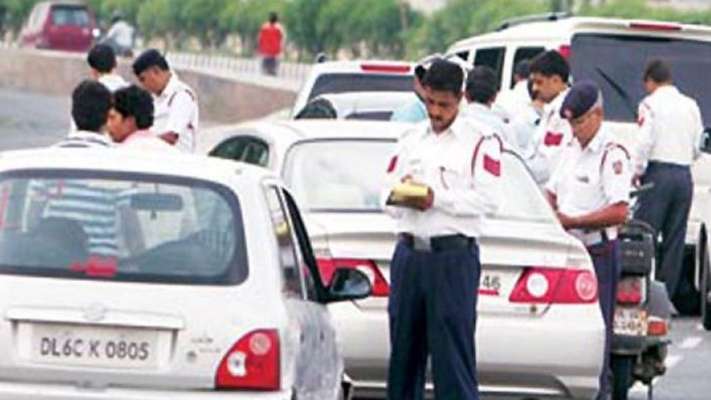 The amended Vehicle Act has been in effect since last Sunday and according to the news that has come up, over 4,400 invoices have been cut in Haryana and Odisha in five days. About Rs 1.4 crore has been recovered from these invoices. This information is certified as it is presented by the Central Road Transport and Highway Ministry.
A total of 343 challan has been deducted in Haryana till September 5, which means collecting Rs 5232650 as penalty, while 4080 challan was cut in Odisha till September 4. In Odisha, 46 vehicles have also been seized and Rs 8890107 has been received in the state in the form of fines. It is noteworthy that when the amended Motor Vehicle Act came into force on September 1, almost 39,000 drivers were fined in Delhi on the first day, seating three people with two-wheelers, wrong number plates and issues such as pressure horns. The challan was cut on it.
On the other hand, according to the English daily 'Hindustan Times' Acer Port, Uttar Pradesh Transport Department has issued 3121 challan while 1499 challan has been issued in Chandigarh and about 1400 challan in Jharkhand. It is noteworthy that last Monday, a person in Gurgaon, Haryana, was charged Rs 23,000 for running a motorcycle without wearing a helmet and for not having the necessary documents. The motorcyclist left his motorcycle there and stated that he could not invoke 23000 for a 15000 motorcycle.
Similarly, an auto rickshaw driver was fined Rs 47,500 in Bhuneshwar, Odisha on Wednesday for not showing his permit, license and registration. The auto driver was upset at being fined so much and he said that a few days ago he bought a second hand auto for 26,000 and could not pay a fine of 47500 on it.
There have been several reports in the newspapers about the large penalties for breaking motor vehicle laws, and many have been criticizing it. But Union Minister for Transport Nitin Gadkari on Thursday said in clear words that the government will not repeal the law. Gadkari also said that "there should come a time when no one is fined for breaking the traffic laws." More fines are being imposed to force people to comply with traffic laws