Ahmedabad: Gujarat law minister and senior BJP leader Bhupinder Singh Chodasma September 9 appeared before the Ahmedabad High Court and apologized. This apology was sought by Bhupinder Singh regarding the petition filed in the Supreme Court in which he questioned the functioning of the judiciary. In fact, a petition challenging the selection of the BJP leader was filed in the High Court which he challenged. But the court rejected the challenge.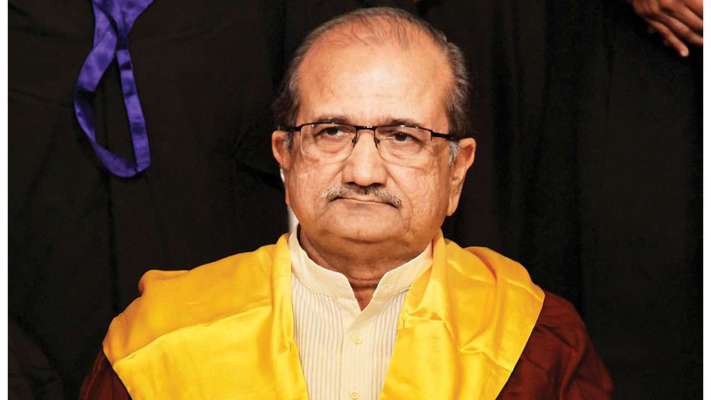 It is noteworthy that Bhupinder Singh won by a margin of only 327 votes during the Gujarat assembly elections on December 14, 2017, on the Dhulka seat. His closest rival, Congressman Ashwin Rathore, filed a petition challenging the victory, citing alleged fraud in the counting of votes. Bhupinder Singh, in charge of education and parliamentary affairs along with the Minister of Law, had earlier challenged the petition but the court rejected it. He later reached the Supreme Court, but he was not relieved. Subsequently, Bhupinder Singh filed a petition in the Supreme Court questioning the way the High Court was functioning in the matter, but was withdrawn in the month of February.
However, when Bhupinder Singh appeared in Justice Paresh Upadhyay's court on September 9, the petitioner's lawyer asked him about his earlier petition filed in the Supreme Court. On this, the BJP minister apologized to the court, citing his mistake. However, the judge told them that there was no need to apologize and that they would not use their powers to respond to matters they did not consider necessary.
Bhupinder Singh, meanwhile, also said that he respects the court as a law minister as well. It is noteworthy that Congress leader Ashwin Rathore claimed that the returning officer had worked to defeat him by cheating on him. ۔ Ignoring the rule, the postal ballot was not initially counted, and in the end 429 votes were rejected which is more than the victory margin.